Have you ever thought of translation as an easy skill to acquire? That is, you just need to know English and one more language?
Let us explain why it's not as simple as many people think. You don't just become a translator after a few days of experience. Moreover, the fact that you speak two languages doesn't automatically make you a translator. This curious profession, which dates back to millennia, is often misunderstood.
Take a unique look behind the scenes of the translation profession and be one of the first to refute myths about the job.
Translation doesn't only refer to transmitting words and sentences but also intentions, emotions, feelings, information, stories, and many more. Translators should handle prose and poetry, anthropology and linguistics, psychology, and in-depth knowledge of various disciplines all at the same time. It's like killing not just two, but multiple birds with one stone.
Meanwhile, besides the incredible power of language to unite people, there are countless unique words, phrases, idiosyncrasies, subtleties, technical jargon, rules, and conventional wisdom to take into consideration.
Some translation fails as well as marketing or localization mistakes cost more than just losing revenue or market share. The failure can quickly go viral and negatively affect a brand's image on a long-term scale.
If you still think that translation is a piece of cake, take a look at the funny translation fails we compiled below. Grab some popcorn, and enjoy this hilarious list!
#1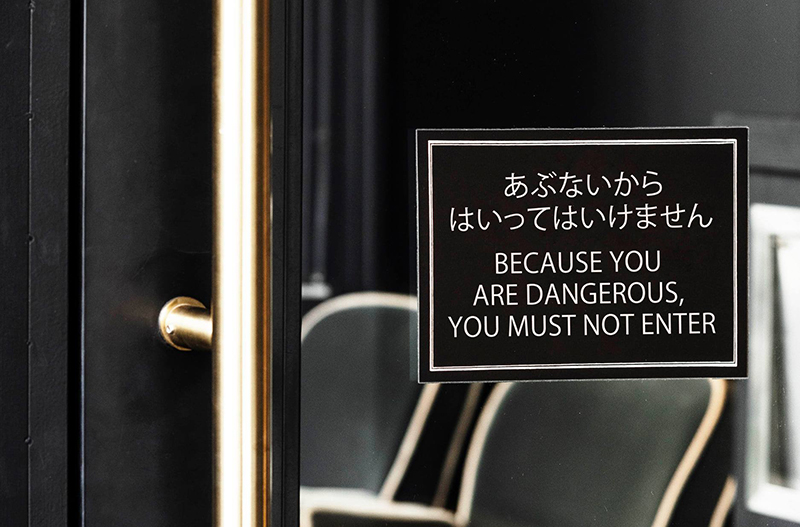 The above Japanglish translation makes it into our list of the top 7 funny translation fails. 
What do you think was going through the mind of the office worker when he placed that sign on the door? We guess he was trying to say that it's dangerous to enter that room. Let's accept it; it is fair to laugh a little at this if you don't speak Japanese. 
Who ever thinks of himself as dangerous enough for an office room anyway?
#2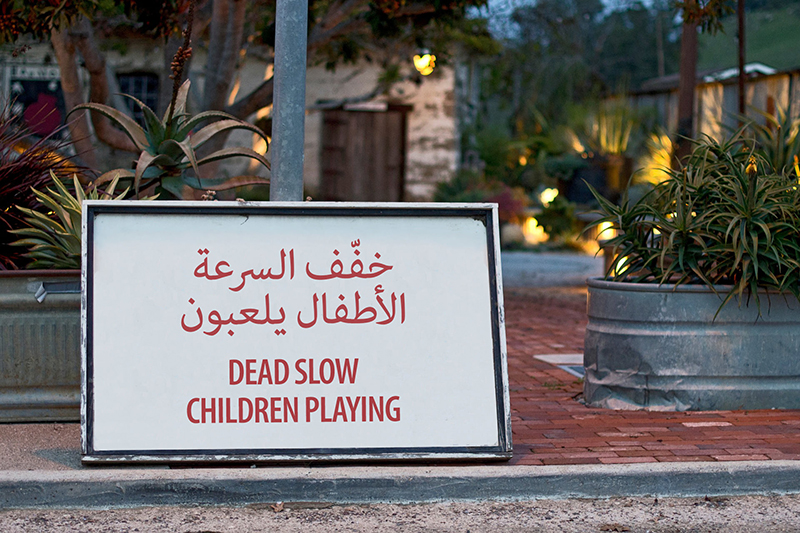 How is that for a funny translation?
We suppose that the people behind this are genuinely concerned about children playing around the neighborhood that they placed a warning sign for childrens' safety. Unfortunately, the Arabic contextual meaning is far different from how it was translated into English. (The English version sounded like a warning to passers-by and drivers about dead slow children playing in that area. Creepy.)
#3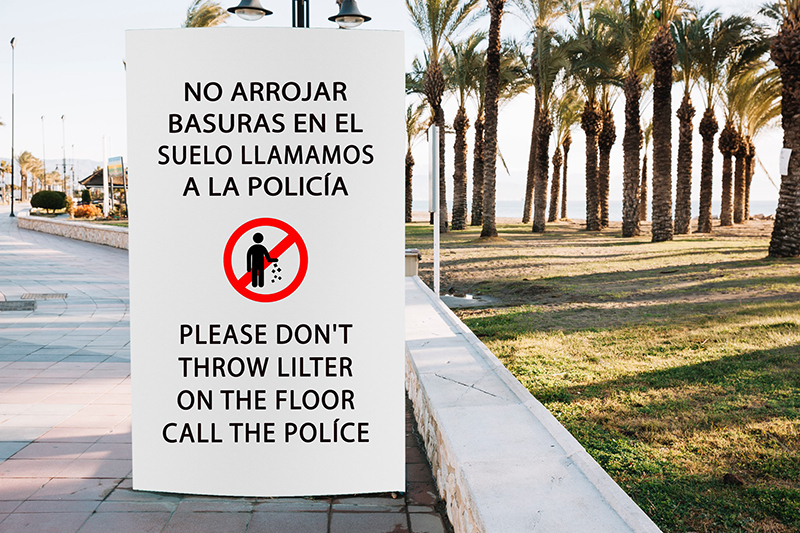 A police officer has a long list of responsibilities indeed. But who said that should include attending to anyone putting their waste in the litter bin?
We're sure that wasn't the original intention, but we give this hilarious Spanish to English literal translation fail an "A" for totally making our day!