Apart from video games, online movie streaming services, and various social media platforms, manga and comics have remained to be a common source of entertainment for youth and adults alike. From Dragon Ball, Shigeki no Kyojin/Attack on Titan, My Hero Academia, Hunter x Hunter, Naruto, and One Piece, to Star Wars, Archie, Marvel, and DC Comics, this form of visual literature has definitely shaped childhood and given inspiration to the lives of many. Manga, or the comics of Japan, has been a popular form of literature not only in Asia but in America, Europe, and many parts of the world. Korean manhwa, French Bande dessinée, and the Chinese manhua, albeit not as popular as manga, have survived the test of time and continue to flourish in their respective regions. Most notable, however, is the rise of digital comics in a vertical format called Webtoons. Webtoons are a new type of comics originating from Korea which follow an infinite scrolling style, creating a more immersive experience, especially for audiences reading from their smartphones.
For the past 10 years, CCC International has contributed to the spread of manga (manhwa, manhua, etc.) and comics culture through its manga and comics translation service. We help translate Japanese manga, American comics (digital comic books), Korean manhwa, French Bande dessinée, Chinese manhua, digital comics called Webtoons, and many more, into major Asian and European languages.
You may be interested in – Best webtoons to read in spring 2022.
Quality manga and comics translation
With our long experience in creative translation through our manga and comics services, we ensure that every project is taken care of on a micro and macro level: taking into consideration all the slight nuances in the language and culture, as well as making sure that the story and characters remain as cohesive and solid as possible. Along with naturalness in the language, we certainly prioritize our clients' preferences (e.g. making the manga or comics more suitable for a certain audience or demographic). We make small and huge adjustments on the level of the sentence, phrases, word usages, or typography to meet the clients' needs, while ensuring a high level of entertainment for the intended audience no matter the genre, whether fantasy, light novels, seinen, shōjo, shōnen, josei, romance, slice of life, action, or anything else.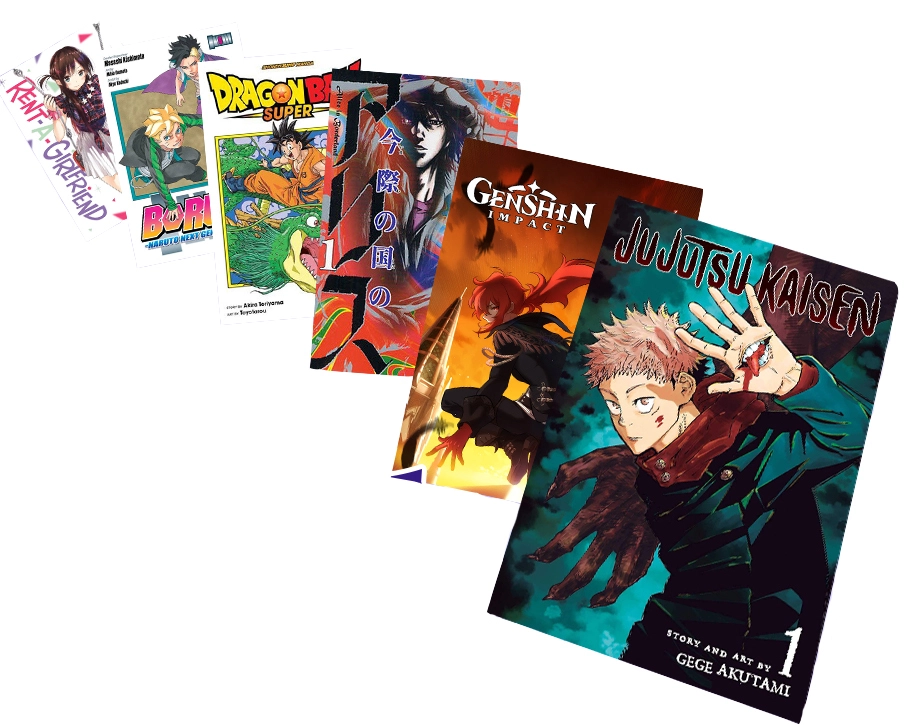 Manga and comics translation process
We follow a multi-step process in our translation. From the preparation phase, translation phase, checking phase, and finally, proofreading step, our team of linguistic experts and manga, comics, and