Key takeaways:
There are a variety of

webtoons to read in spring

, including romance and coming of age.

The

best webtoons to read

during the spring season are stories that depict new beginnings.

Professional webtoon translation and typesetting have a significant impact on the webtoon market growth.
Table of contents
List of

Webtoons to Read in Spring

CCCI – Professional Webtoon Translation and Typesetting
Ah, it is that time of the year again. Fresh buds are blooming, animals are waking up, and the world feels warm. It's spring! Winter is over, and summer is right around the corner. This year, the spring season starts on March 20 and ends on June 21. That is time long enough to start and finish all webtoons to read in spring!
In 2021, a survey conducted in various countries stated that webtoons have become increasingly popular across the globe. More than 40% of respondents agreed to South Korean webtoons' worldwide popularity, especially with the numerous webtoon websites and mobile apps. More people have accessed webtoons because of excellent webtoon translation and typesetting. Now, even outside South Korea, readers have their favorite titles and stories to look forward to.
All seasons are the best season for the best webtoons to read . But spring stands out, especially if you want to start something new. May it be starting your first-ever webtoon reading project or starting that title that you have been keeping in your to-read list for the longest time. Spring is the season of new beginnings, and you can make the most of it with spring-themed webtoons.
Don't have a list? We do! And we are thrilled to share it with you.
List of
Webtoons to Read in Spring
Imagine spending a warm afternoon reading webtoons with sakura. It will feel like you are the main character of a webtoon romance yourself! While every list of the best webtoons to read you find online can be subjective, most of the titles are some of the most popular webtoons that captured a lot of readers' hearts. Titles like True Beauty, Love Alarm, and Lookism are impossible to miss!
The rise of webtoons also comes with the rise of Korean dramas, especially when there are many K-dramas adapted from popular webtoons. With an endless number of webtoons in the world, you will never run out of titles to read!
We included stories about love, family, friendship, and life for our webtoons to read in spring. Some of them have appeared in several lists of best webtoons to read, and you might have already read them. Still, all of them will remind you of the season's meaning: new beginnings and warmth after a season of coldness.
Twin Tops Bar (Ssangappocha)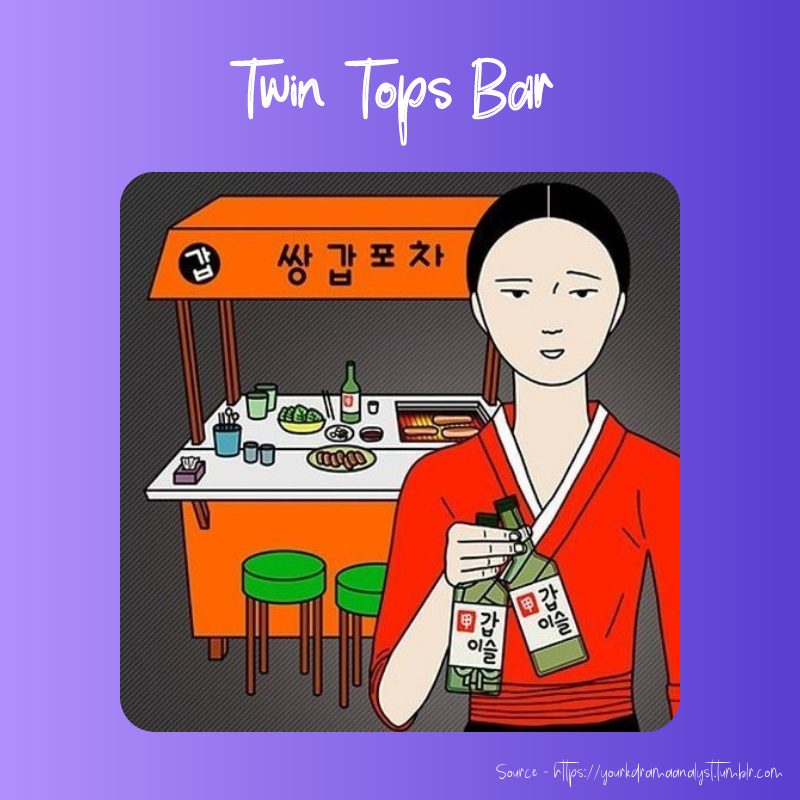 Let us start strong with Twin Tops Bar (Ssangappocha) by Bae Hyesoo. This webtoon bagged the Excellence Award for the 2017 Korean Comic Awards! This webtoon was also adapted into a K-drama in 2020, Mystic Pop-Up Bar.
Ssangappocha revolves around Wol Joo's mysterious bar where customers enjoy the food and drinks… and the deep conversations. Wol Joo helps her customers resolve their grudges and, eventually, heal their wounds. What better way to spend spring break than learning and healing through the powers of Wol Joo in her mystic pop-up bar?
At a Distance, Spring Is Green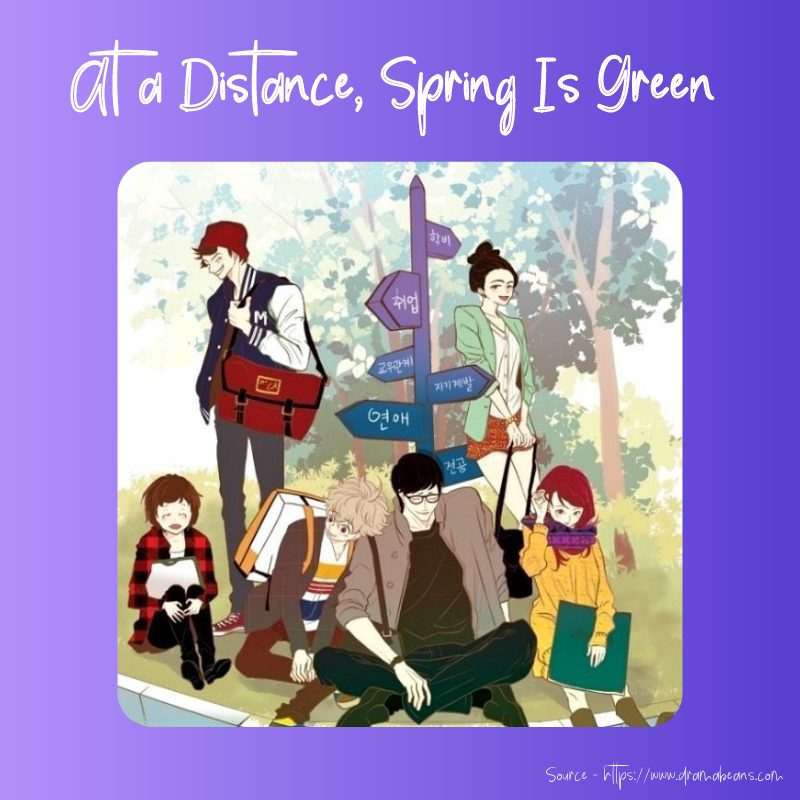 More K-dramas that were based on webtoons? Sure! At a Distance, Spring Is Green by Ji Nyoong is a coming-of-age story. It focuses on young people in their twenties who face problems in their university, centered around a 1st-year student named Yeo Joon. It also has a K-drama adaptation!
At a Distance, Spring Is Green is a realistic depiction of university students' worries and conflicts. If you are also in your early twenties, this webtoon is set to tug at your heartstrings. Spend your spring break by following the story of two very different boys and their unlikely friendship.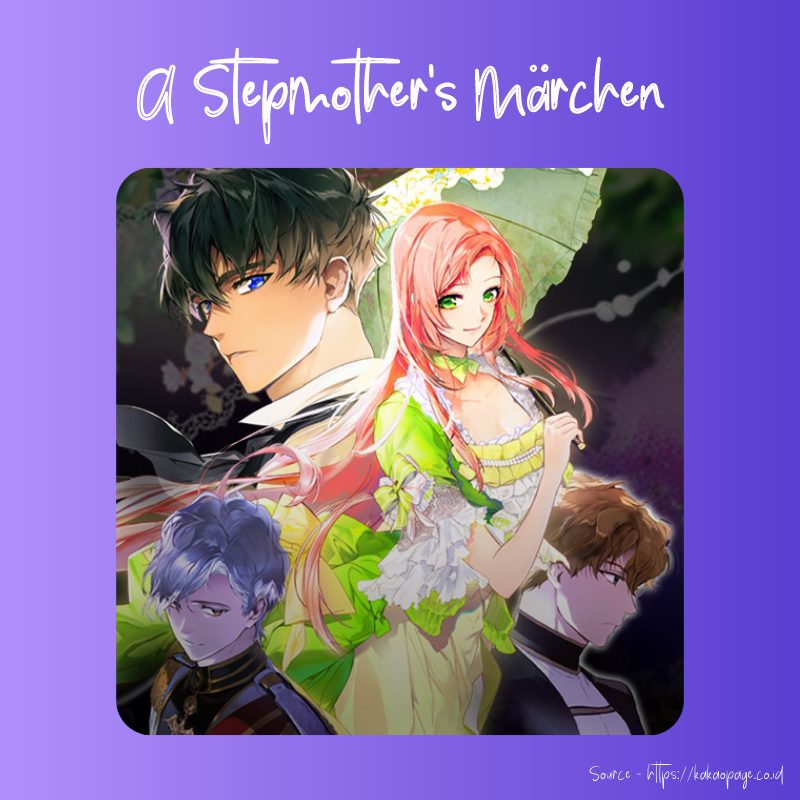 Suri Van Neuwanstein is a Marchioness often called the "iron widow," the "spider widow," or the "male hunter." She heard people calling her the "witch of Neuwanstein castle," an embarrassment for a noble lady. Still, she raised her children despite not being related to them by blood. Everything fell apart when she was requested not to attend her first son's wedding. She got into an accident and passed as she left the castle.
It sounds a bit dark. But if you continue reading, she wakes up on the day of her husband's funeral. And from there, she refuses to suffer anymore and decides that she wants to live differently. Now that's a new beginning! A Stepmother's Märchen was a webtoon adapted from the Nyangiwa Hyangshinlo's web novel.