Should I choose to read the webtoon or to watch the K-drama first? This is a very common question not only for webtoon fans but also manga and anime ones. Some people are fond of reading and imagining the scenes in their heads, while others prefer to watch K-dramas and be enthralled by lovely actors and actresses. Like many famous movies that get inspiration from books and comics, K-dramas are no exception. Plenty of well-known K-dramas are generated from their beloved webtoon counterparts.
You probably have heard about the most popular webtoons to read and K-dramas to watch. Recently, "Squid Games" received recognition as a K-drama, for the thriller-drama fanatics. On the other hand, the completed webtoon "Let's play" was a hit for romantic comedy enthusiasts. However, besides the ones that are famous worldwide, are you acquainted with K-dramas based on popular webtoons? Before we explore those titles, let us first understand webtoons.
Webtoons, originating from South Korea, are like American comics in online format. What differentiates webtoons (Korean-style digital comics) from comics is that each chapter is posted as one long, vertical page. The format makes it easier to read, especially on electronic devices. Moreover, webtoons in general are colored, and they are not often published physically.
Now that you know the basic characteristics of Webtoon, let us take a deep dive into the K-dramas based on popular webtoons.
Korean Drama VS Korean Webtoon
Hundreds of webtoons come to life each year, but only those that attract people's attention become popular and actually generate profit for creators. For a webtoon to become more prominent not only locally but also internationally, it is essential to have webtoon translations.
Plenty of webtoon fans desire to watch their favorite webtoons. To keep consumer satisfaction high, the most in-demand webtoons are being turned into Korean dramas.
K-dramas based on popular webtoons started to rise in popularity in 2018. How did it happen? Those webtoons went through qualified webtoon translation and webtoon typesetting, successfully reaching a big audience. In addition, K-dramas are internationally renowned for high level of production and screenwriting. Thus, it's no surprise that webtoon and Korean drama have become one of the most exciting entertainment media mixes in recent years.
T
op K-dramas Based on Popular Translated Webtoons
We have gathered the top K-dramas based on popular webtoons for your cozy evening entertainment. Whether you prefer fantasy, romance, or horror, the choice is yours. Whichever it is, we are sure you will have a great time watching these Korean dramas solo or with your friends or family!
1. Extraordinary You (2019), Fantasy-Romance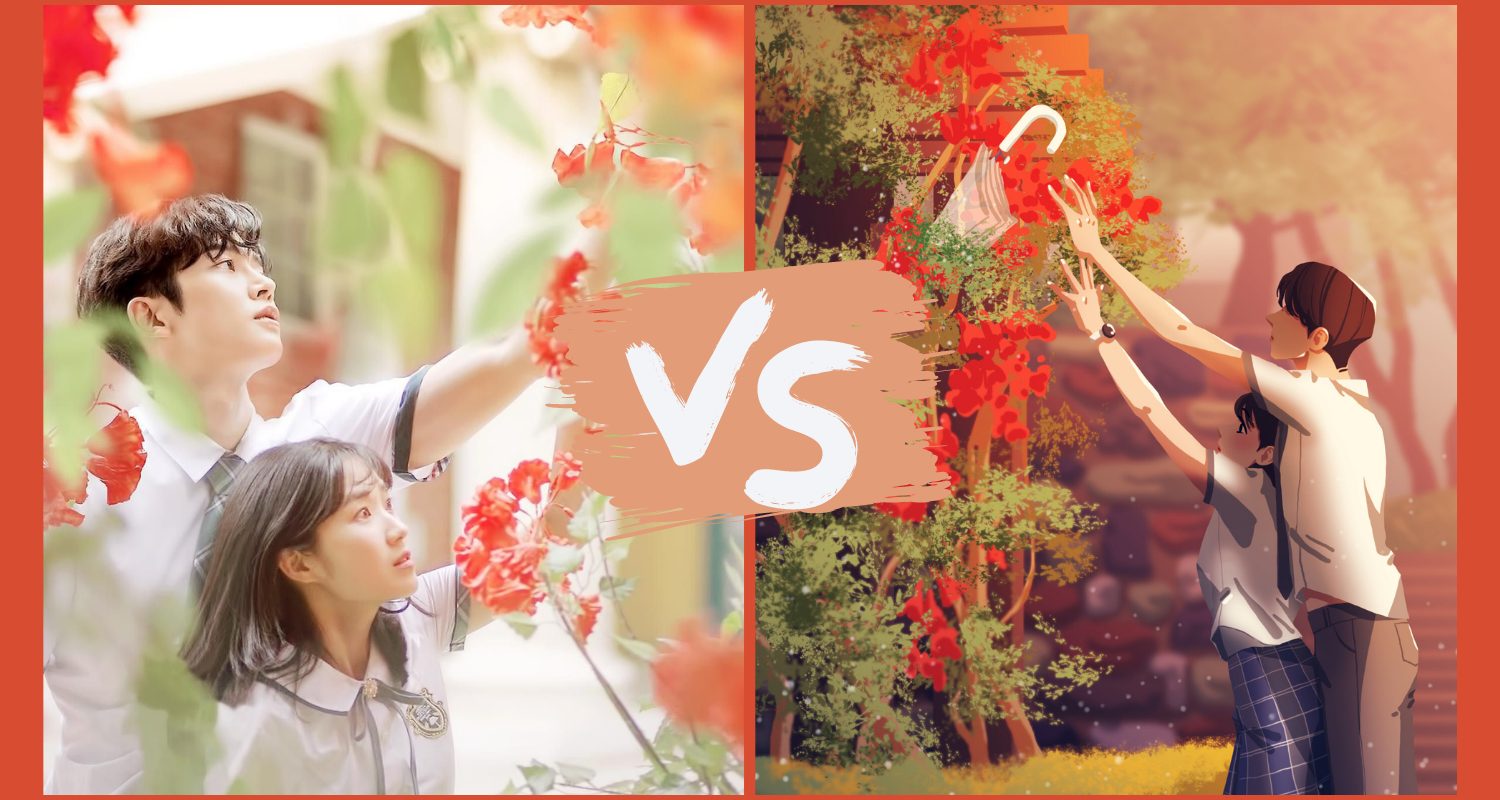 The K-drama "Extraordinary You" is based on a fantasy romance webtoon translation "July Found By Chance." The story flows around Eun Dan-Oh, who suddenly realizes that she appeared in a manga. She doesn't want to stay there and thinks of different ways to change her fate. 
Compared to the webtoon, the K-drama is more lengthy. The script-writer lets each character fully show their personalities, which adds to the curiosity of the audience. In addition, one of the famous K-pop idols, Kim Hye-Yoon, starred in the show and it was her first-ever major drama. The actress also helped the show reach a wider audience.
2. Rugal (2020), Action-Thriller