There are many comics published across the globe every day, and you probably have come across several Japanese comics, also called manga. The term generally pertains to comic series produced and released in Japan. Other countries, especially Algeria, Taiwan, and Hong Kong, have released original comics which are heavily influenced by the manga style.
Oldest semblances of manga date back to the Heian period, dubbed Chōjū jinbutsu giga, commonly abbreviated as Chōjū giga, which directly translates to "animal cartoons." Japanese manga has had widespread renown because nowadays everyone can easily access international entertainment content.
With digital technology services such as tankōbon localization, offline and online readers consistently help manga's popularity spread worldwide. Important manga titles are often distributed across different continents and countries, and then localized into multiple languages right after the release of single series book volumes in Japan called tankōbon. Tankōbon is most frequently used in reference to independent volumes of a single manga title. From the midpoint of the 20th century until today, most series initially emerge as individual chapters in famous publications in Japan such as Weekly Shōnen Jump, Weekly Shōnen Magazine, etc.
With a myriad of selections, one may ask where to start. We have compiled the 20 all-time best manga with translation. The compilation includes not only classic series, but also some recent on-going series. This compiled list of the best manga with translations of all time will help novices discover their first manga that will stay with them for a long time and for manga aficionados to delve further into the colorful universe of Japanese comics. Enthusiasts and hobbyists may also appreciate the contrasting or similar opinions about this collection.
Needless to say, you can easily read every manga in this compilation in English and a whole variety of distinct localized languages.
20. Fist of the North Star
Fist of the North Star (北斗の拳) The story was conceptualized and developed by Buronson and Tetsuo Hara has lent his talent to produce the artwork. It's an interesting shounen manga that contains a lot of martial arts action and some gripping personal drama. It has gained multiple adaptations in anime, live-action and video games. The English adaptation of this series has pushed it to become an easy and long-time favorite in the manga world. The original series was released in 1983 to 1988. The setting is a post-apocalyptic sci-fi world, emphasizing the motivation of the characters making simple everyday life a serious battle of survival in constant quest for untainted human necessities such as food and water. The plot centers around Kenshiro, the heir apparent to a martial art for assassination dubbed Hokuto Shinken. He set out on a journey with his two sidekicks, and together they travel the wasteland in hopes of saving Kenshiro's fiancée and find sworn brothers who were trained by the same martial arts master.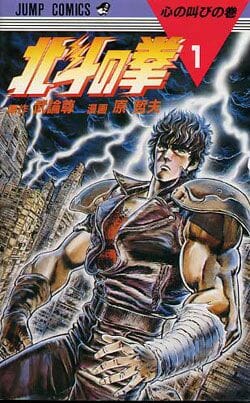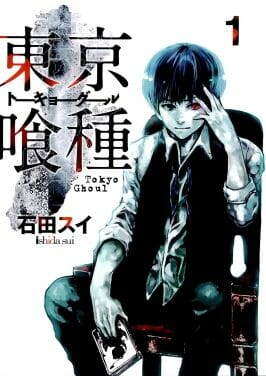 Tokyo Ghoul (東京喰種トーキョーグール) is a Seinen manga that is set in a dark fantasy world that contains a lot of psychological-horror and surrounding supernatural mystery. The manga is created by Sui Ishida. It is easily considered one of the most recommended manga and was published