The humongous but complex Russian market
The Russian video game market is famous for being one of the biggest gaming markets in Europe, if not the biggest, with over 65.2 million players nationwide. It faces, however, one of the biggest and most vexing problems for Russian game localization: piracy. Nonetheless, that still has not prevented the gaming industry from doubling in the past five years to almost more than $2 billion. Moreover, in 2001, Russia was the first nation to consider competitive video games (e-sports) as a sport.
Going back in time, group video games in the Soviet Union emerged in the early 1980s. Russians at that time started importing personal computers from different models (Atari 400/800, Commodore 64, ZX Spectrum 48/128). At the same time, a series of mobile gaming devices were released by a local company, Electronica. Later, towards the mid-1980s, Soviet programmers began trying to develop their games. Alexey Pajitnov gained a great reputation for creating popular video games in Russian; the huge Tetris game around the world.
Game localization into Russian spread widely in the early 1990s in the Soviet and post-Soviet Union periods. from 1995 to 2005, hackers started translating and localizing foreign computer games in small studios. Fargus Multimedia was the most famous of these Russian video game companies. Early works, however, were often of inadequate quality in terms of accuracy and naturalness.
Such inadequacies in-game translation into the Russian language were and still are influenced by the generally low level of English proficiency among Russians, causing the gamers to miss the original linguistic sense of the game. Nonetheless, in 2014, SoftKlab, Russia's most famous professional video game site, had an 80% share in the CIS market.
In the 1990s, board games were also translated. Monopoly was one of the first translated games, which was then called "The Manager." In 1990, the Soviet game "The Enchanted Land" was released, based on the Polish version of the American painting game Dungeons & Dragons. In the late 1990s, there were many amateur Russian video game translators for board games, including Alexander Petronin.
Currently, an integrated Russian game localization of table games is implemented, taking into account the traditional characteristics of the Russian language and the national characteristics of the region. Individual board games are translated even based on individual works in the country of origin. Localization is carried out either by internal Russian video game translators and planners of the developing company or by external video game companies in the country of origin.
With the COVID-19 pandemic that has plagued Russia and the world, children and adolescents have been left to their gaming device screens. From the perspective of Russian video game companies, gaming addiction, among other screen activities like spending hours in front of computers for study or entertainment, internet browsing, social media sites, have resulted in unprecedented profits this year. It is needless to say that this is an upsurge that will be here to stay even after the pandemic.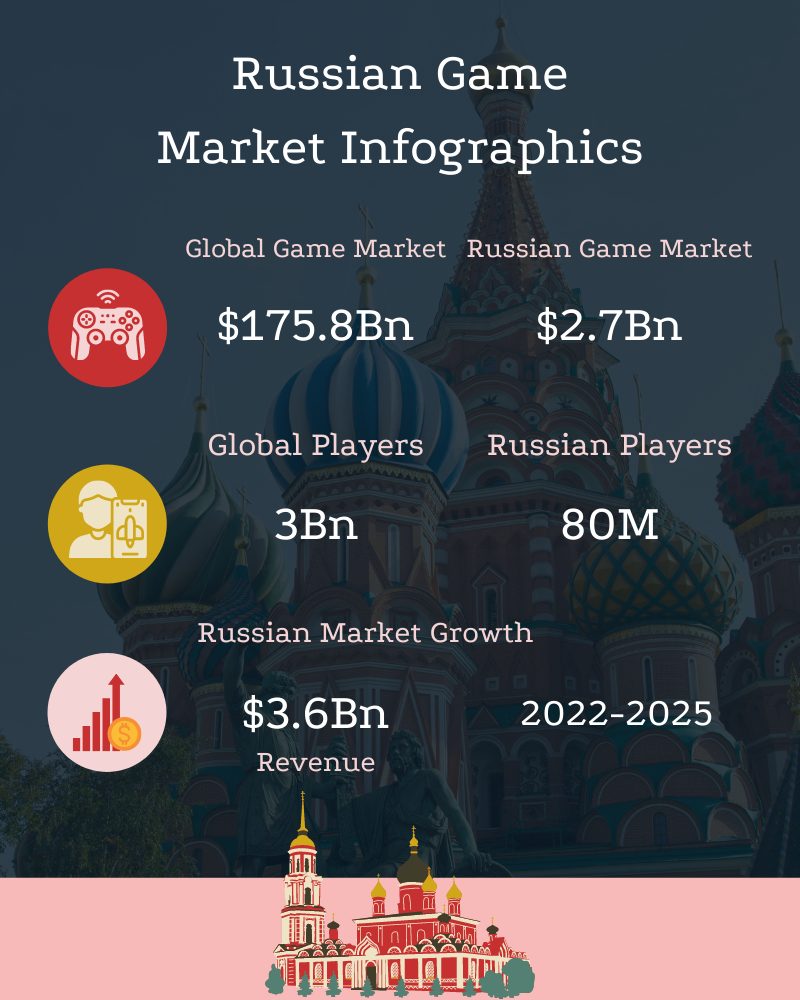 How are games translated into Russian?
First, not all games can support the Cyrillic alphabet. Therefore, instead of Russian characters, we will see a lot of question marks and other incomprehensible symbols after you enter the game. Therefore, in order not to be compromised, many change the lines or write the English chart "in Russian," which is why you often get a curve translation.
Secondly, not all game translations into Russian can happen in the same way. This indicates that you, as a Russian video game translator, will have to look for different solutions to localize the game yourself. You're lucky if you can obtain a file that contains glossaries and dialog boxes in the game guide. However, this rarely happens and is often knitted in the app. In this case, you'll need to communicate with the publisher or game developer for essential information.
As a rule, professional Russian video game translators know on a native- or near-native level not only the target language but also the language from which they translate. In this industry, however, one must spend time in practice for continuous improvement—making sure that your knowledge of slang, idioms, and the jargons are up to date, and that your grammar is flawless. A translator must also be well versed in different TMS (Translation Management Systems) like MemoQ, SDL Trados, Memsource, and others, as publishers may prefer to work on any of these platforms. Additionally, in almost all language service providers, not a single person works on localization, but the members of the team take on specific tasks but are altogether responsible for the quality. After all, game localization into Russian and the language itself are highly difficult.
Achieving quality Russian game localization
Ultimately, Russian game localization requires time, professional knowledge, and effort. One needs dedication in order to start as a beginner Russian video game translator and develop into a professional and reputable Russian video game translator for different games and applications for various devices and OS. If you are a translator who's starting out in the industry, stay patient and continuously acquire new knowledge, and you will definitely succeed.
Quality video game localization is a big step towards any game publisher's success in the international gaming industry. At CCCI, we provide desktop, mobile, browser, and console games localization and customer support in 30+ languages around the US, Europe, and Asia.
Working with top Russian game companies for over a decade has allowed us to hone our skills in game localization. Along with our manga and comics creative translation services, mobile and PC games translation has become another of our specialties in the field of translation. It is a service separate from