The most awaited holiday of the year is near, which means it's time to start thinking about the best Christmas anime to watch. 
Christmas is all about joy, excitement, and giving.  It's the ideal time to gather with your loved ones and share the holiday spirit. Anime has become increasingly popular in recent years. Watching anime is a great way to bring people together during the holiday season. Whether it's a family gathering, a gift exchange, or just a night in with friends, anime is surely a part of the festivities. 
Key takeaways:
In recent years, watching anime has become many people's favorite form of entertainment.
Watching the

best Christmas anime

can help to create a special atmosphere during the holiday season.
There are many genres of

Christmas-themed anime

to enjoy during your holidays.
Everyone can enjoy their favorite anime episodes thanks to professional translations.
Table of Contents: 
List of

best Christmas anime

to get you into the festive mood
Christmas – themed anime

to watch in 2023 
CCCI – Professional

anime translation and subtitling

services 
List of best Christmas anime to get you into the festive mood
Whether you're looking for a festive comedy or a heartwarming drama, there's something for everyone. Here's a list of the best Christmas anime to get you in the holiday spirit.
Tokyo Godfathers
Itsudatte My Santa! 
Santa Company: The Secret of Christmas 2019
5 Centimeters Per Second
Yuri on ice
K On
The Disappearance of Haruhi Suzumiya
Love Hina Christmas Special: Silent Eve
Toradora 
My Neighbor Totoro
Christmas-themed anime to watch in 2023
Tokyo Godfathers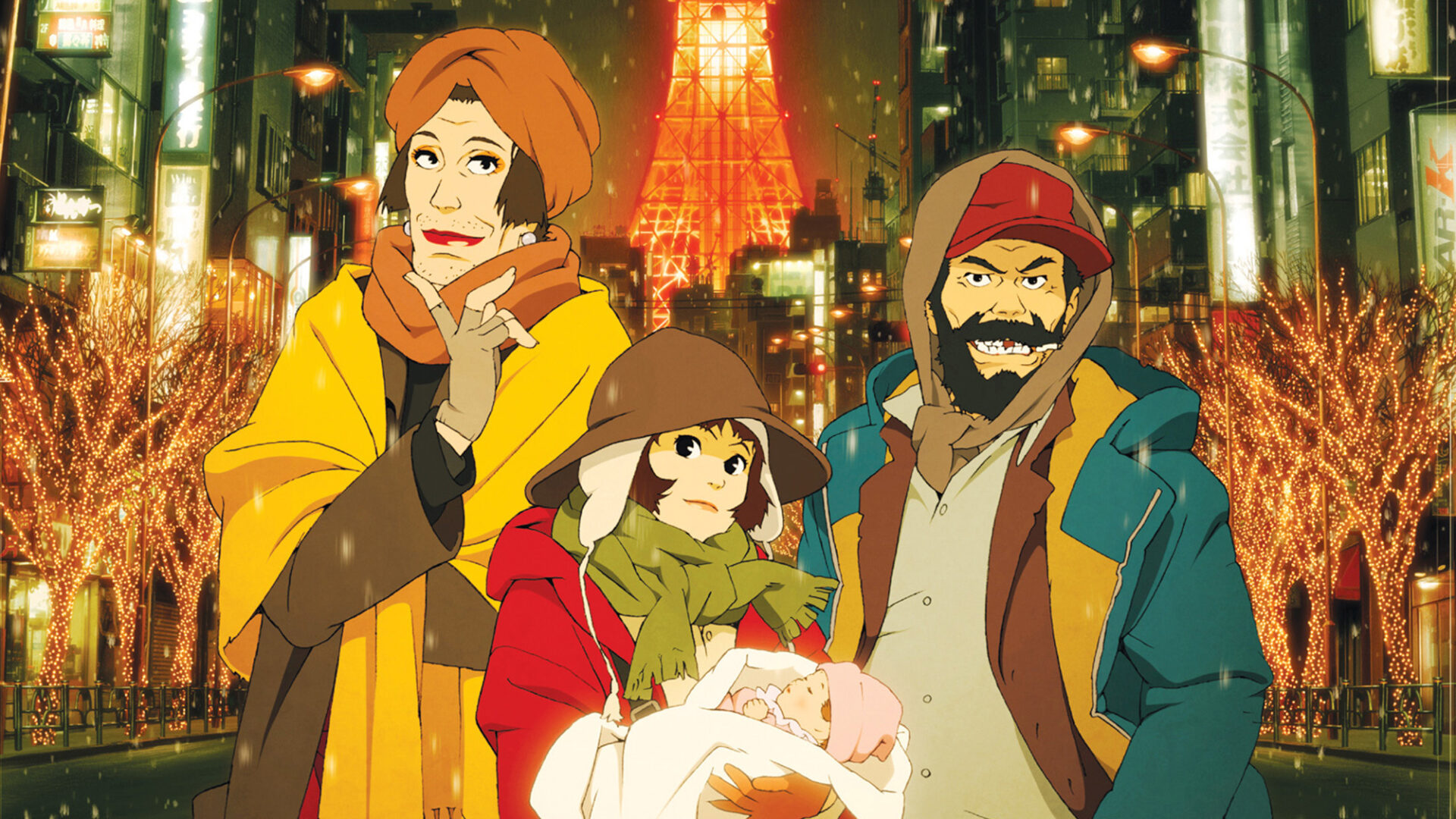 One of the best Christmas anime to watch is Tokyo Godfathers. The story is about three homeless people Hana, Miyuki, and Jin. On Christmas Eve, while looking through the garbage for presents, they accidentally find a newborn child. Not knowing what to do, they decide to find the parents of the baby.
Through a fortunate coincidence brought by the baby, the three main characters live together as if they were a real family and start recovering their lost connections with their original family.
Itsudatte My Santa!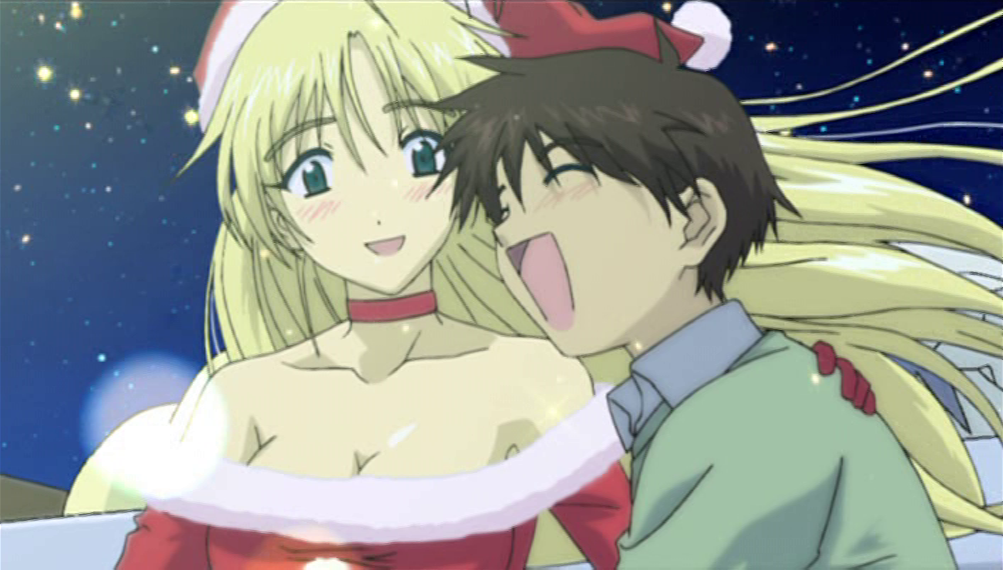 The main heroine of this anime is a girl named May, who claims to be Santa Claus and wants a young man to believe in her so she can bring gifts to kids on Christmas. The boy was born on Christmas Eve, so his parents chose the name Santa for him. Santa hates Christmas not just because of his name but also because of his parents who never celebrate with him Christmas or his birthdays since he lives with his grandmother.
Throughout the anime, May and Santa develop a strong bond as May tries to help him overcome his childhood trauma. As the two of them become close, May slowly discovers the hidden truth about Santa's past and why he hates Christmas.
Will May be able to convince Santa to believe in Christmas? Watch to find out.
Santa Company: The Secret of Christmas 2019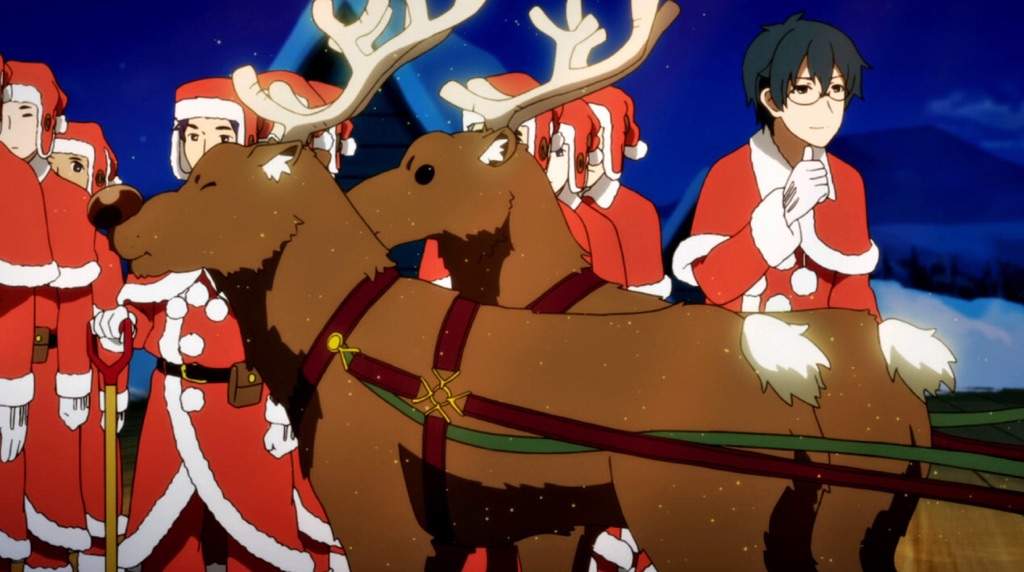 When it comes to Christmas-themed anime, we can't leave out Santa Company. It's a heartwarming story about a girl named Noel, the heroine of the story, for whom Christmas is a lonely time since her mother left her long ago and her father is always too busy during that time of the year. Later she discovers that Santa Company is searching for helpers and decides to join the organization. She then meets other children who help Santa Claus deliver presents.
On her journey, Noel learns the importance of family and friendship, and together with her newfound friends she helps bring joy and happiness to people. Along the way, they discover a magical world of elves, reindeer and snowmen, and learn the true spirit of Christmas. The show is full of fun, adventure, and friendship